Corvallis Auto Transport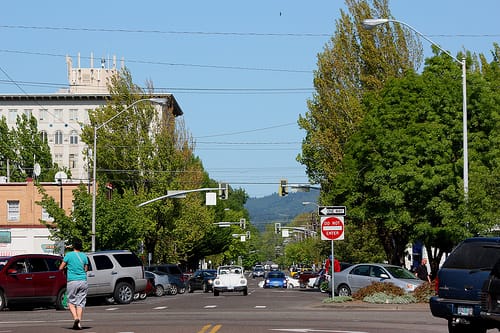 Corvallis is a small yet lovely city in Oregon. It's located in the central-western part of the state. At its heart, it's a green city with a small-town vibe. Its population is 54,462. Also, Corvallis is most well-known for being the location of Oregon State University.
The city of Corvallis experiences a mostly Mediterranean climate. This translates to mild temperatures year-round. Specifically, summers are dry and hot, while winters are cool and rainy.
The nice weather and small-town feel of Corvallis make it a wonderful place to see some sights! For instance, Riverfront Commemorative Park is a popular choice for those who want to take in the breathtaking views of the Pacific Northwest. Additionally, the Bruce Starker Arts Park and Natural Area offer more peaceful scenery, an amphitheater, and culture. Finally, history buffs will love visiting the Hannah and Eliza Gorman House.
GAT Corvallis Auto Transport
If you are relocating or traveling to Corvallis and want to take your car with you, Global Auto Transportation can help! Fortunately, our team is experienced and knowledgeable. So, we can handle all your car transport needs. Therefore, no matter the type of vehicle you need to ship, we will easily do it for you. GAT ships cars, buses, trucks, trailers, motorcycles and other types of vehicles nationwide. We always do our best to keep our customers happy. We ship door-to-door and try to get the best prices for you. And as any licensed company, we provide insurance.
We provide a full range of services. Thus, whether you need Open Car Transport or Enclosed Car Transport, we're here for you. Furthermore, we also help you with our Expedited Car Shipping. If you need your car to be picked up ASAP, that's the right service for you!
Don't hesitate to call (888) 803-0501 today! We'll be happy to help you with Corvallis auto shipping.